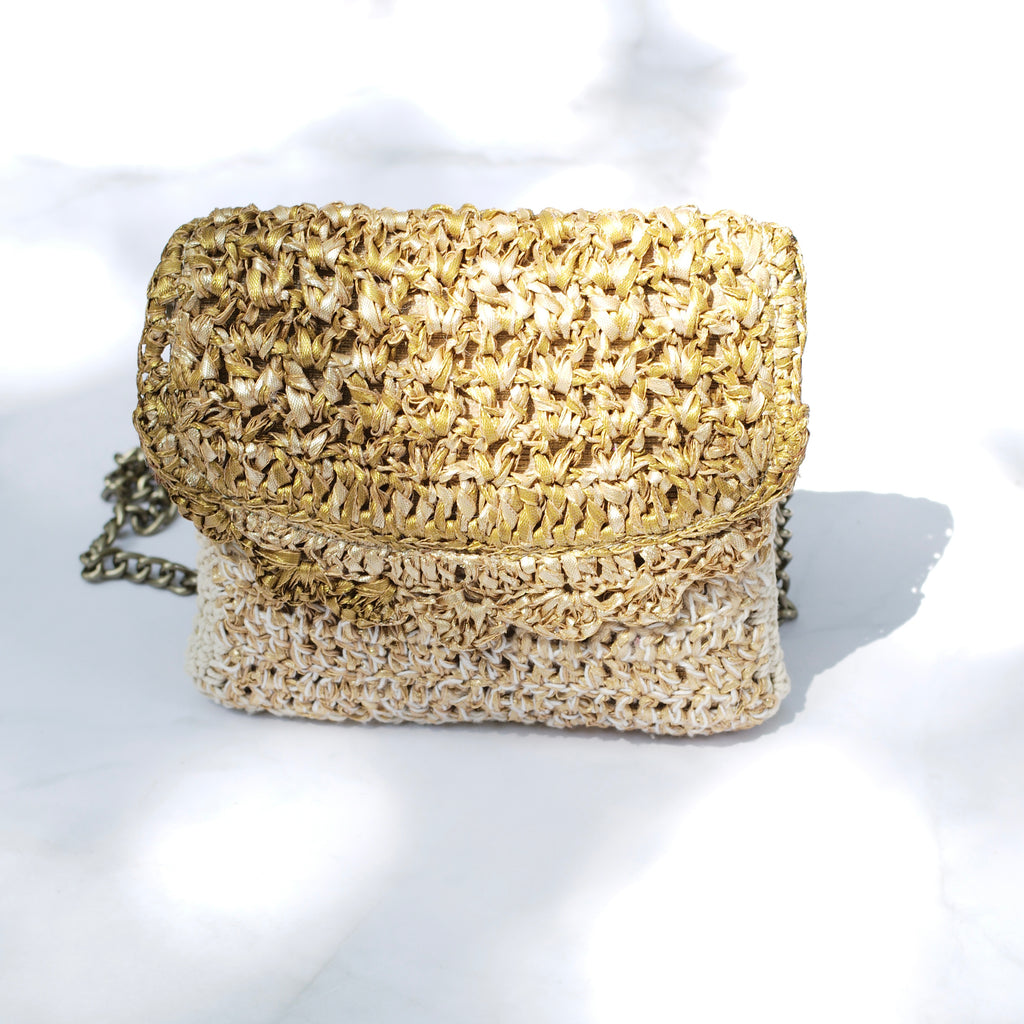 Mykonos Silver Crochet Bag
$105.00
This is  of a kind crochet bags that are handmade by our women karigars who are from the underpriviledged section
of society. We provide them with opportunities to supplement their family earnings without having to leave their home in search of employment. Also dedicated to fair trade  practices, sustainability, good quality .
These bags are made using a variety of material including fabric strips, various ribbon, lace, cord etc supporting 
 slow fashion and make these bags that are timeless, chic and long lasting.
This Bag is designed in woven ribbon making it perfect for summer . Gold tone trims lends the luxe  edge.
Also can add fun, unique , striking feather bag straps .