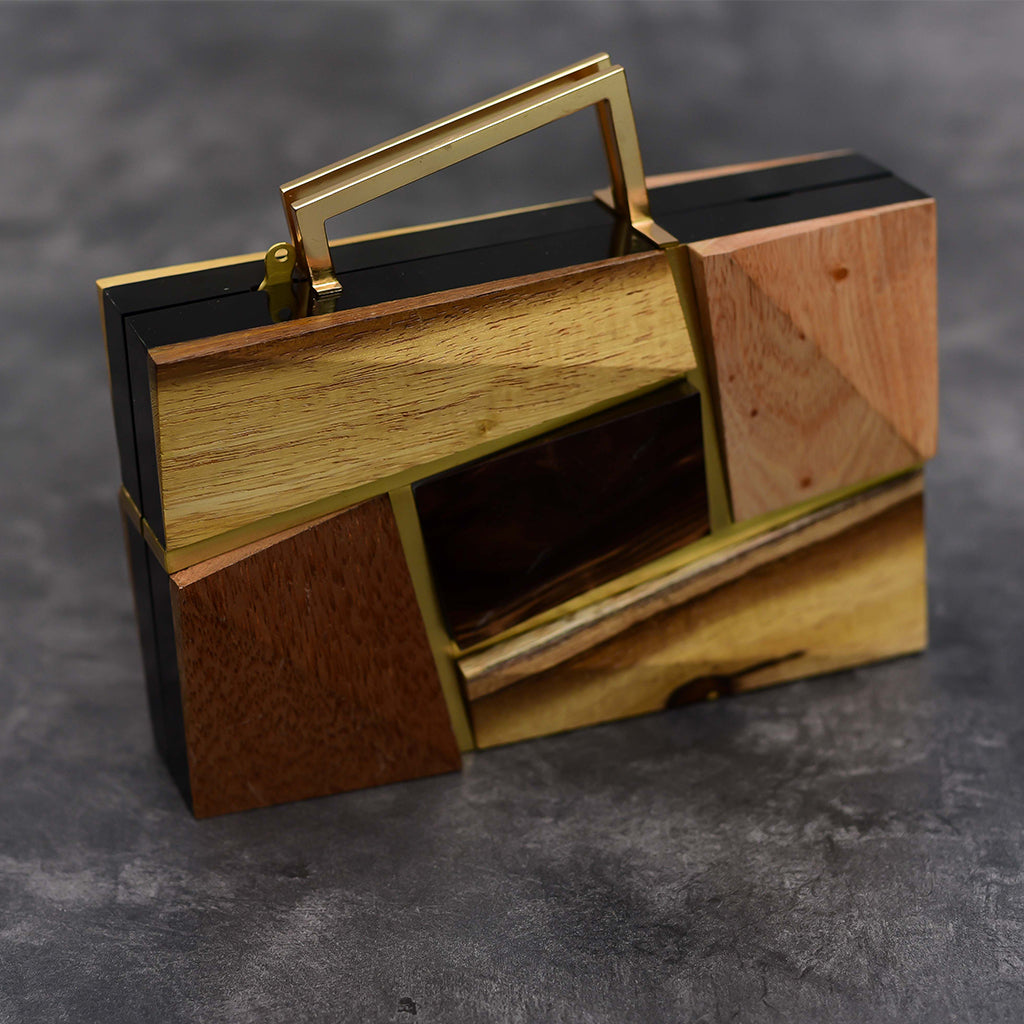 Leo Wood Clutch
$280.00
Artisan creativity at its best results in an exquisite wood and metal clutch perfect for all occasions. This stunning minaudière's true beauty lies in the finely detailed craftsmanship of the hand-carved mosaic of wood and metal. This clutch bag adds the ultimate touch of sophistication, style and femininity to every outfit.
Material: Wood, metal
Each of our clutch bag collection is one of a kind piece.