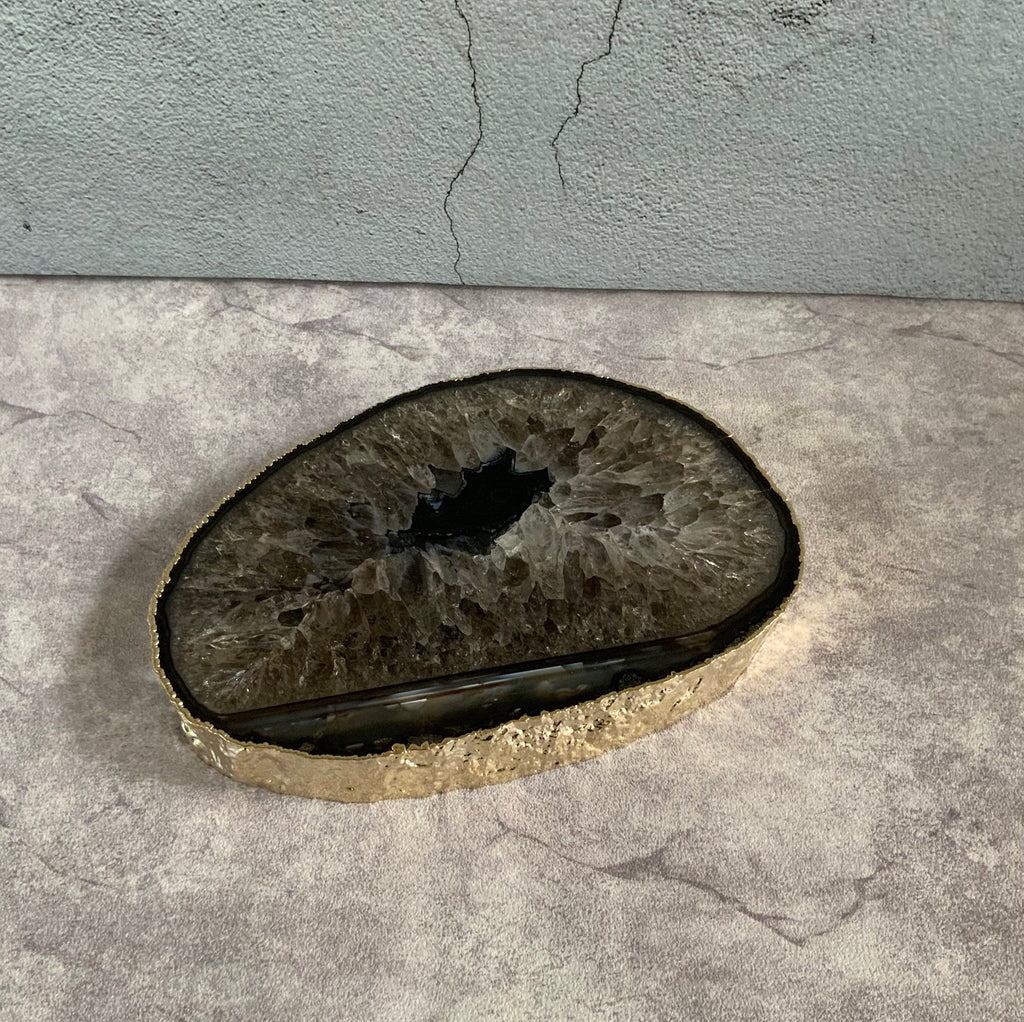 Agate Cheese Platter
$300.00
Forged inside ancient volcanic tunnels, these agate platters provide a dramatic backdrop for artisan cheese or canapes. Meticulously polished from their natural states, rare slices of natural agate are dramatically edged with a thick band of silver or 24k gold. These precious metals highlight and enhance the natural contours of the stone. Each piece is inherently unique and looks just as beautiful when not in use, bringing a little jewel-toned beauty to your trays, coffee tables or consoles. Available in a variety of colors.
Size: approx. 23''cms
Wipe clean with damp cloth.
NOTE: Due to the use of natural materials, each piece is unique and the size, shape, and pattern may vary from image shown