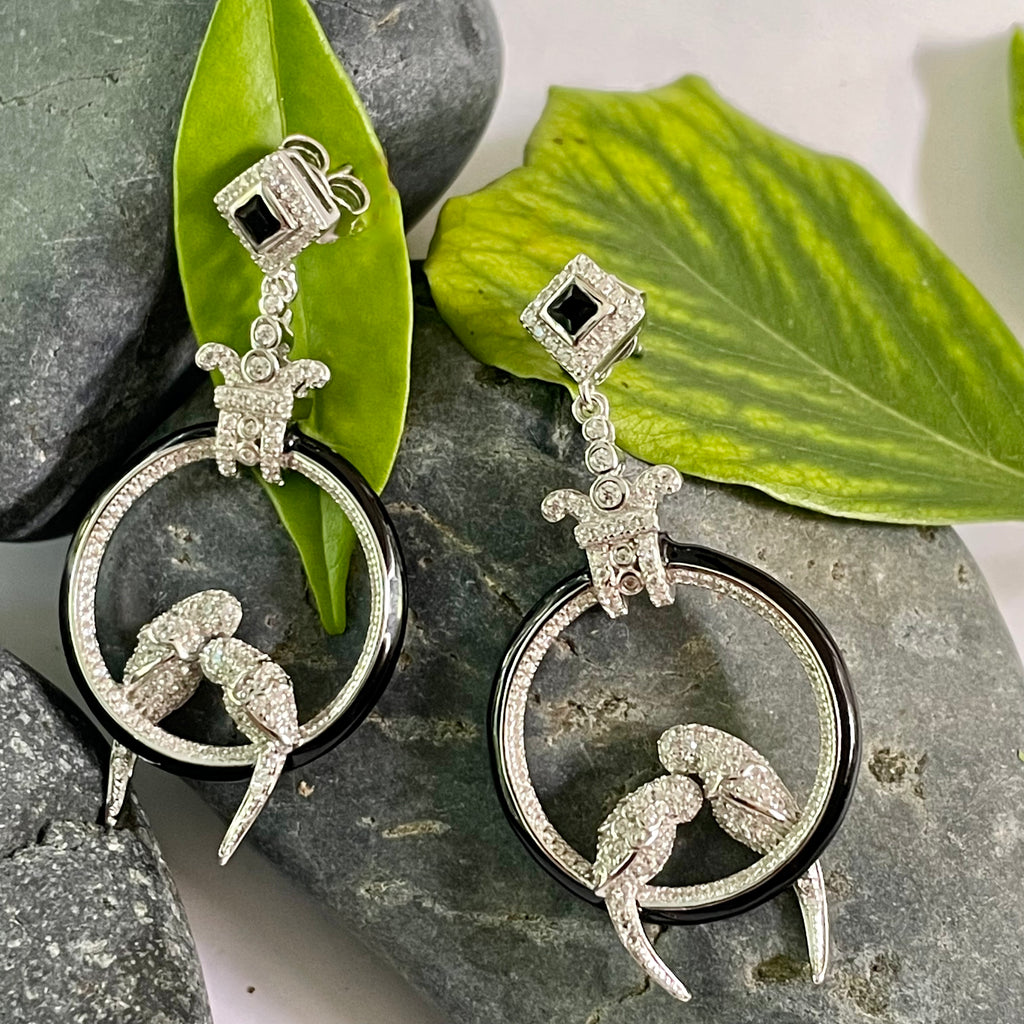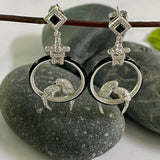 Birds of Paradise CZ Earrings
RM629.00 MYR
These  earrings with a friendly parrot motif dazzles with an abundance of white sparkling zircons beautifully set that sparkle like diamonds. Cradled by a black onyx chalcedony frame for an added contrast. This earring is lightweight and very comfortable for the wearer. Perfect for those who like statement jewellery, this earring is a great finishing touch to any bridal, evening or cocktail party. Pierced earring with butterfly fastening.outfit.
Bird earrings made of 100% sterling silver, nickel free, lead free, cadmium free, hypoallergenic.
Care
Make sure to remove your jewellery out of the presentation box as soon as you receive your item and place it in a zip lock bag for storage if you are not going to wear it immediately. Extended periods of being kept inside the presentation box  will cause your item(s) to tarnish due to the glue used in making of these boxes. Sulphur causes tarnishing to silver jewellery!
To maintain your jewellery, wipe gently with a damp cloth that is soft and clean. Do not soak in water. Avoid contact with soaps, detergents, perfume or hair spray